Laura Ashworth-
I was born and raised in Charlotte, NC. It was there that my brother and sister practiced piano in our living room as I sat at my toy piano beside them. I was amazed at the beautiful sound that would come out of that piano. I believe that is when my curiosity and interest about how tones come together and produce harmony was born.
I wanted to play an instrument in elementary school and selected the violin, which I continued to play through high school. I just loved how the music from the orchestra sounded when all of the different tones came together as one!!! When I was 16, I bought my first guitar, which I still have to this day. I played it on the Blue Mountan Myst's first CD. ( Love that guitar!)
I did not play often when my children (Michael, David & Erin) were small, but as they grew older I began playing more and writing a little music. In time, each one of them asked me to teach them how to play guitar. The rascals not only learned how to play mama style, but their talent grew to encompass their own unique style-and now they all three write their own music, which I am amazed at every time I hear them play. My oldest son does a lot of the back-up music and solo spots on our "Kitchen Jam" CD. He plays different instruments to accomplish this. His talents extend from Classical, to Bluegrass, Rock and Jazz and everything in between. Rascal. Thank you Michael.
I am so thankful for my experience with Blue Mountain Myst and my sisters in sound~Bitsy and Beth.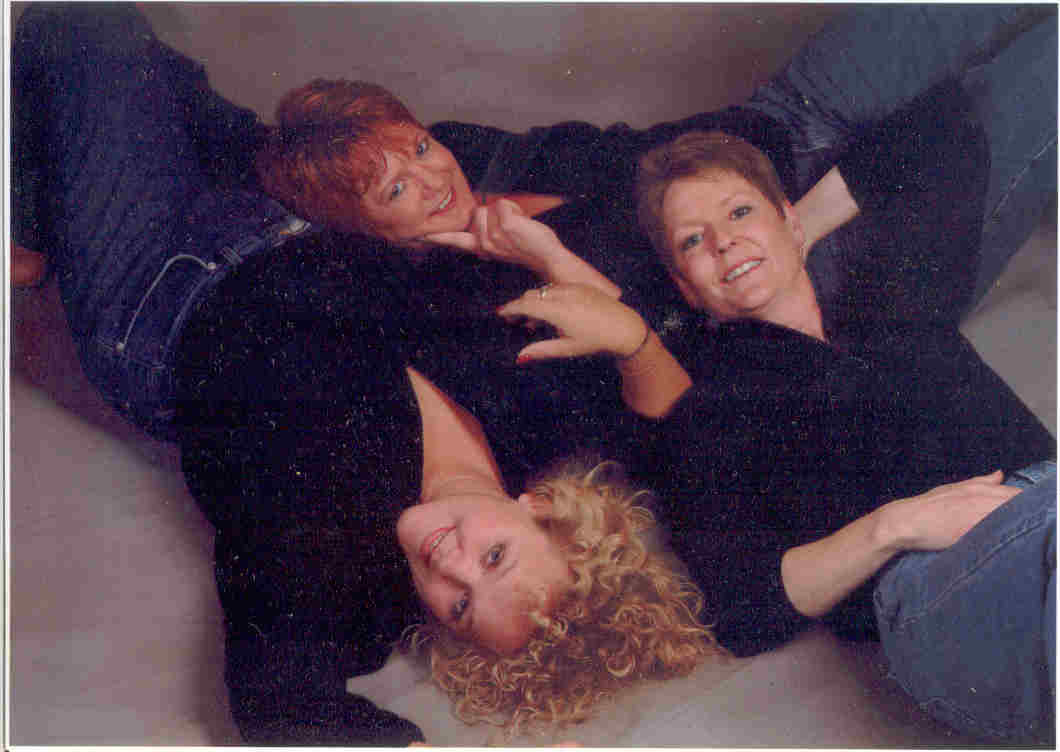 Mysti women...